Electric conversion of your family friend
Converting classic cars to electric has become increasingly popular among car enthusiasts all over the world in recent years. By replacing the traditional engine and fuel system with a full electric drivetrain and adequate battery packs, we can create a more eco-friendly and efficient vehicle while retaining the classic design of their car. Above all your precious car will be prepared for the future generation who often don't want to be bothered with the quirks of an old combustion engine and the pollution it generates. The perfect way to preserve automotive history while embracing the future of transportation. Safeguard your heritage for the next generations and ask us about the possibilities of our high-class electric conversions.
Back to former glory
Depending on the condition your classic car is in, we can either convert only, often still completely overhauling the suspension, axles, brake system and other parts that where effected by time. If the body and chassis is starting to show its age and the car is unsuited for safe driving, we can also completely restore your car to a showroom new condition. Last option is to do a mild restoration by doing a mechanical overhaul and necessary body repairs, but keep the worn patina on chrome, seats, wood, etc. All depending on the condition of your vehicle and your wishes to preserve it for the future generation. Check out our Restoration page or contact us for more information!
MORE ON RESTORATION
INQUIRE NOW
What to do with the Vintage Drive train?
To build your vintage Mercedes classic car into an modern electric classic vehicle, we need to remove all the old running gear. The original motor, gearbox, fuel tank, exhaust and many auxiliary parts have to go. We can either sell these parts on or store everything for you in nicely packaged boxes at a surcharge. Another option is to recreate the old engine and gearbox into a display item or furniture piece for in a garage, living room or man cave.
How does it work?
So how does our Heirloom Conversion Program work? First of all, please fill out your contact details, so our team can contact you to request more information. Typically, we would like to hear more about the history and condition of your car and preferably we'd like to receive a set of photographs. Based on this information, we can do a first high-level assessment and make you an intial proposal. If you are interested to move forward and depending on the condition and restoration needs of your classic car, we will optionally send an appraiser over to your location to make a more thourough assessment of your precious vehicle. If you live closer to our facility in Hasselt, we can also have the car transported to us for this additional appraisel. Based on this final assessment there will be a go or no-go moment to start preparing your beloved heritage for a new future. Contact us for more information.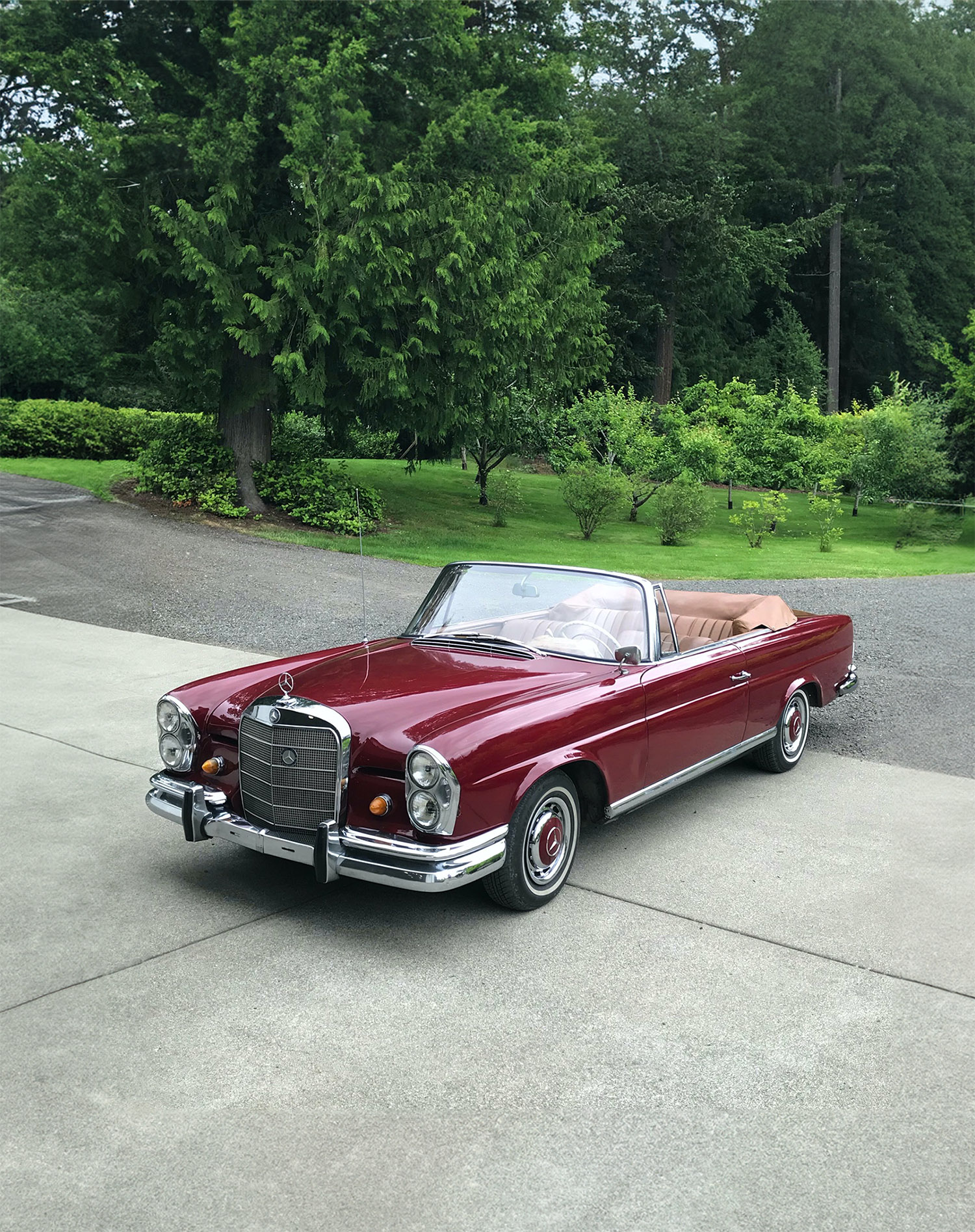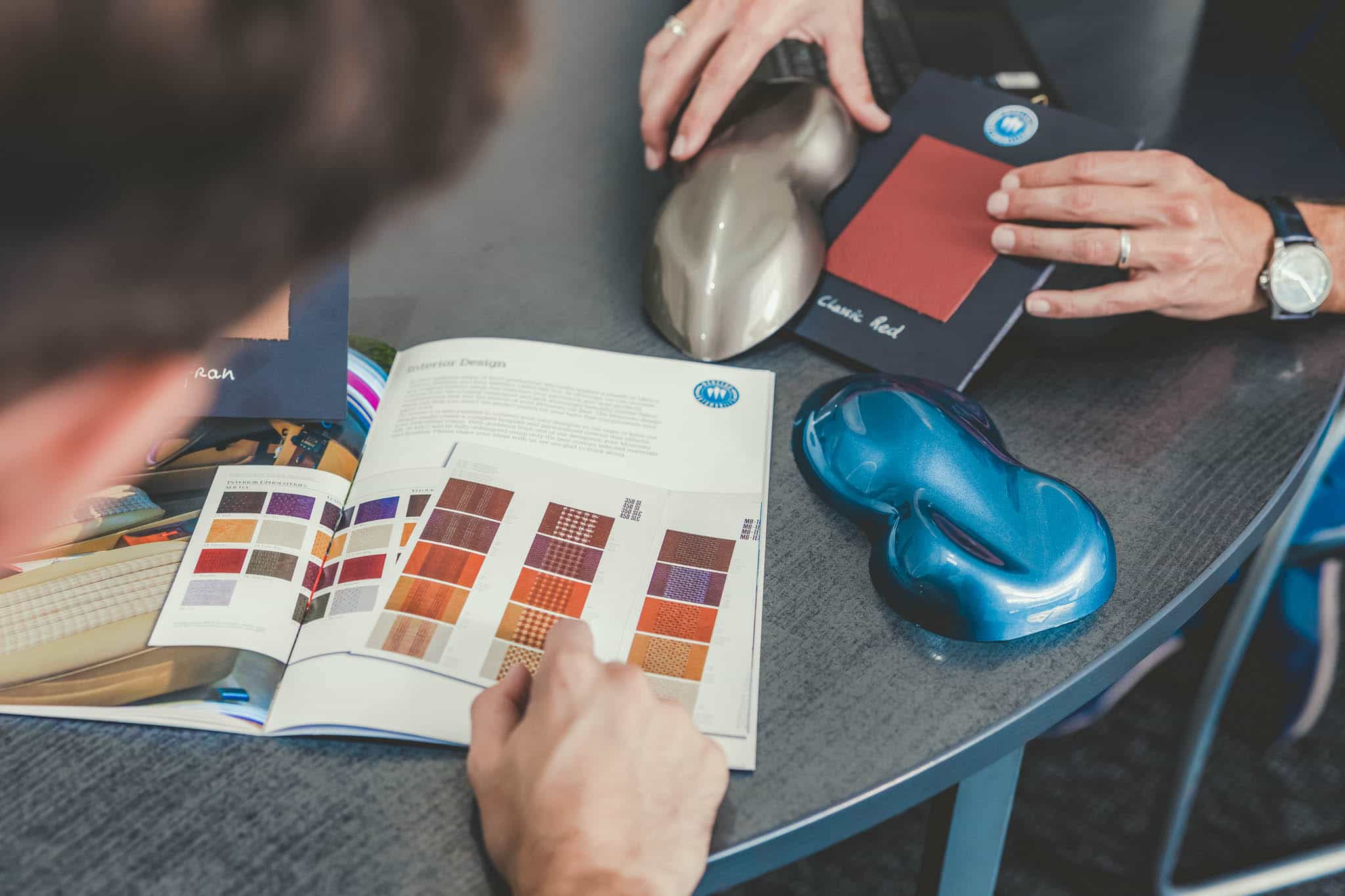 Fully original or a new look?
In case you would like to restore your heirloom, we can recreate your precious car exactly as it was, in the original color combinations it rolled out of the factory when new. We can also redesign the car while we go and create a new look for the next decades to come. You can choose any vintage Mercedes color you like, from 419 Ikonengold to 501 Orientrot or 931 Magnetitblau. The Interior will be fully redesigned and retrimmed with the finest materials, matching your dream paint color.
INQUIRE NOW
REQUEST A BROCHURE
The latest news