Drop top pleasure for four
Introduced a few months later than the W111 coupe, the SE Convertible is a very classy and comfortable cabriolet that fits four persons in style. It looks majestic from any angle and the 60's styling is just irresistible. All W111s drive wonderfully good, but with the Monceau electric drivetrain it like a dream. What isn't there to like: sixties styling, drop top pleasure and clean, electric propulsion for the ultimate summer driving experience.
Prices start at 399.000 Euros excl. taxes for a complete Monceau eSE convertible build, including donor vehicle, full bare shell restoration and the Monceau proprietary electric drivetrain.
INQUIRE
Request a brochure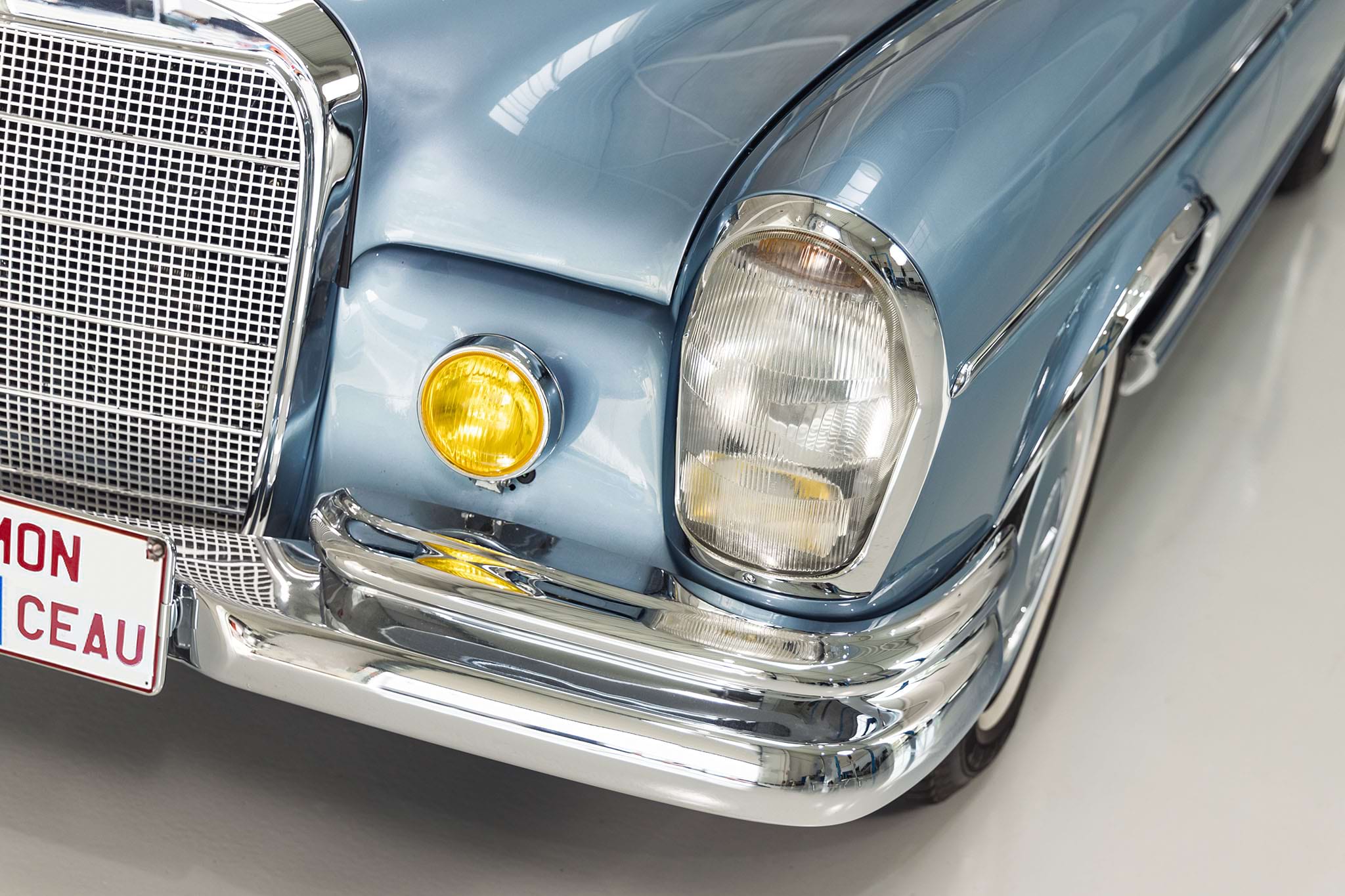 Technical
specifications
Standard Battery:

52,3 kWh Lithium Ion liquid-cooled

Peak Power:

147 kW / 200 HP

Transmission:

Direct Drive with 3.92 differential, RWD

Charger :

AC up to 22 kW / DC 80 kW CCS fast charging

Upgraded Battery (optional):

56 kWh Lithium Ion liquid-cooled

Acceleration:

0-100 km/h: 8.5 seconds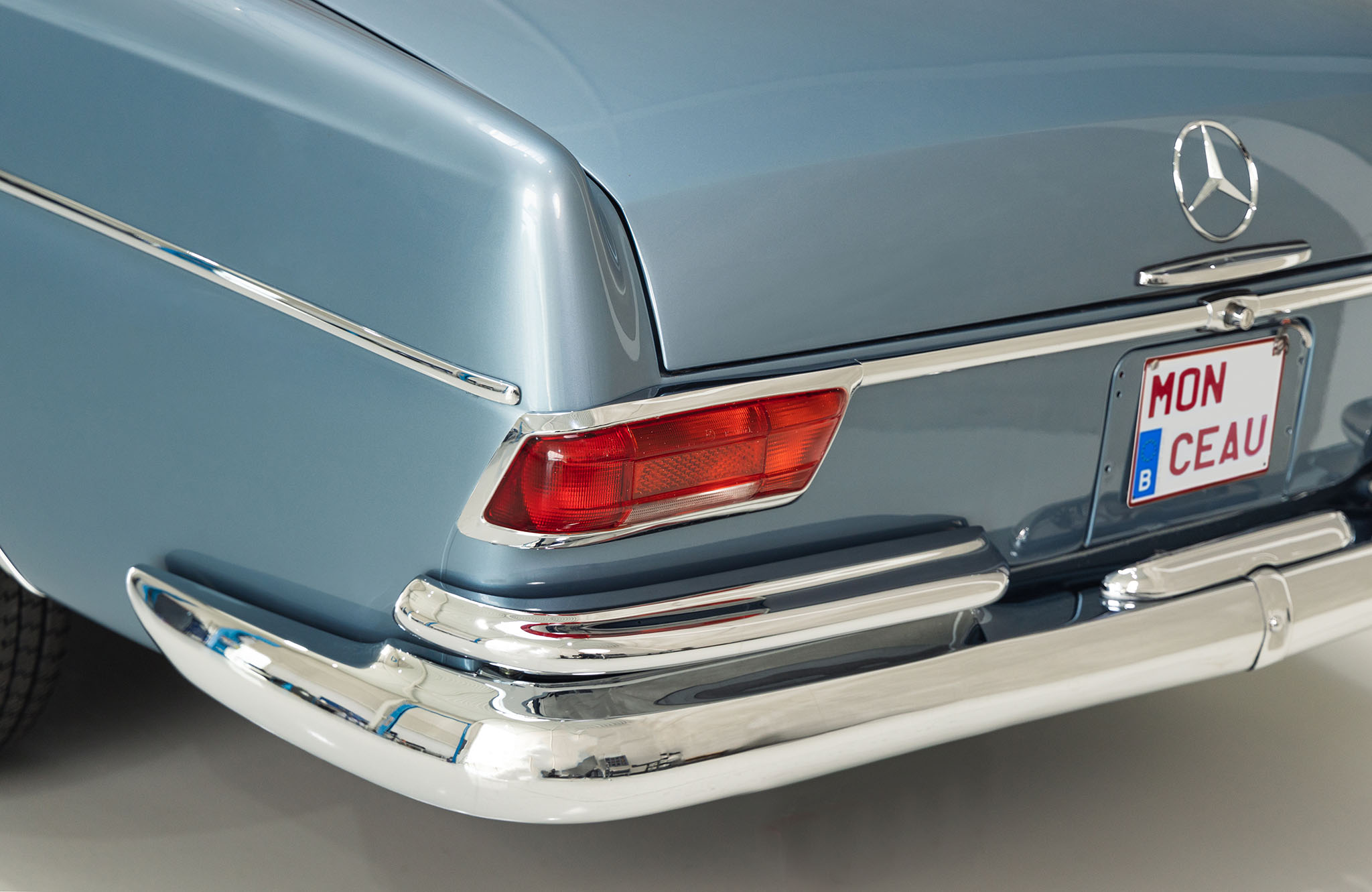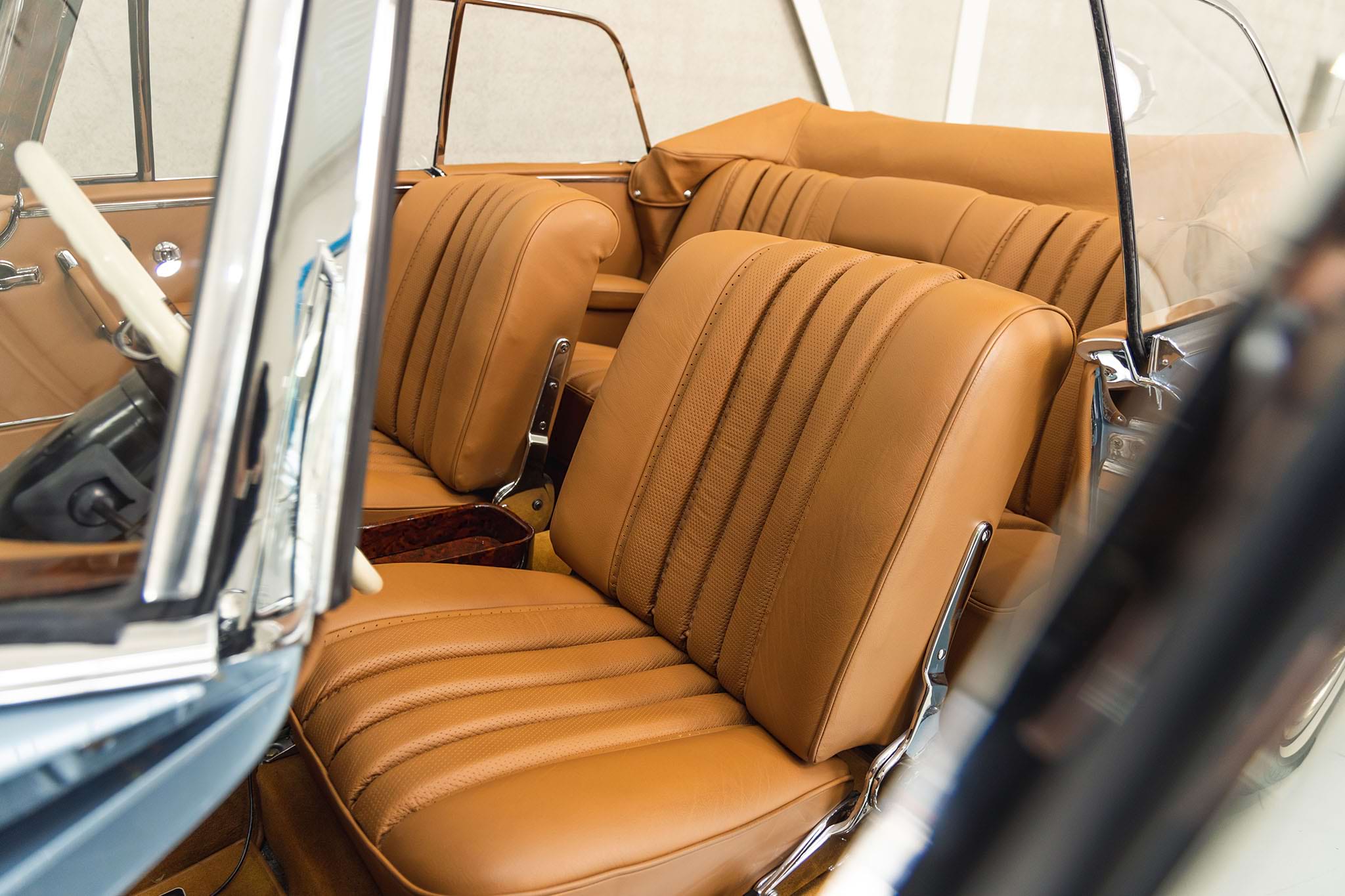 W111 Elegance & Style
The W111 coupe debuted in February 1961 at the 75th anniversary of the Mercedes-Benz Museum. The convertible followed a few months later. It's still one of the most beautiful and stylish coupe that every left the Sinderfingen factory. Models started in 1961 with the 220SE and a so called Hochkühler grille and production ended with the iconic Flachkühler 280SE 3.5 in 1971.
Interested in a Monceau eSE convertible?
Together with the Monceau team we create your own personalized Monceau eSE convertible. From custom paints to beautiful interior fabrics or leathers.
You name it, we create it.
REQUEST MORE INFORMATION